"The family is one of nature's masterpieces." – George Santayana
Are you looking for the PERFECT gift this Christmas that won't get thrown away or forgotten? Consider investing in a product that only gains value over time and catches your eye every time you enter the room….
A Masterpiece Painting or Wall Portrait by Susie Gilmore is the perfect gift.
Liz and Sean Gallaher share their thoughts about what their wall portrait means to them. "We knew we wanted this wall portrait to hang over our mantle and look at it every day for the rest of our lives. It will be one of our most precious belongings and a family heirloom. Thank you Susie for your friendship and the gift of a wonderful moment frozen in time."
– Liz and Sean Gallaher Apex, NC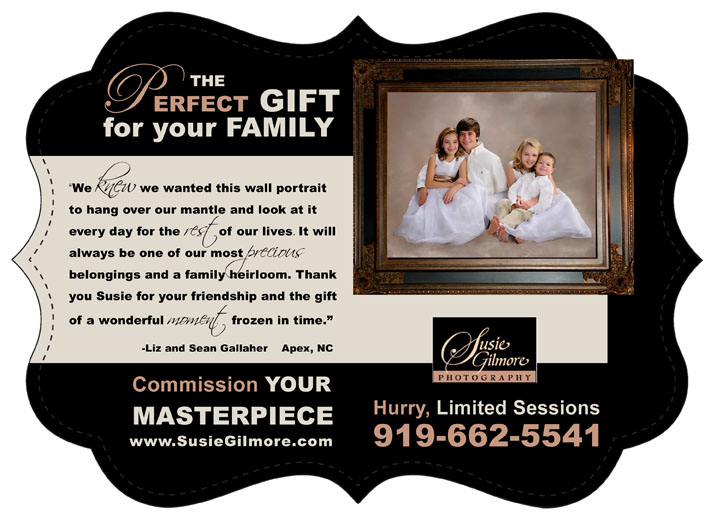 Commission your masterpiece today. You've got to hurry though… I only have three (3) more sessions available to have a wall portrait ready in time for Christmas! 919-662-5541.